Interview with Las Zenow, the founder and maintainer of the illegal darknet website Imperial Library of Trantor. They have masses of ebooks.
Las Zenow is a big fan of science fiction in general and the author Isaac Asimov in particular. Zenow likes the idea of a library where all the knowledge of the mankind has been collected and is available for free. That's exactly what he's maintaining. A place for bookworms that want to up- and download books without restrictions. That's the Imperial Library of Trantor.

There is no specific focus on the library.
That's why only files in the open Epub format are allowed there. In Asimovs books, Zenow is the leading librarian. He and his Imperial Library of Trantor is hiding in the darknet. Why? Because copyright exists even if he's refusing this fact by offering more than 128.000 ebooks for free there. No banners or other advertisements are allowed there. His visitors could easily be tracked and it's not his wish to earn money with this project. Only donations are allowed. Zenow has done the website by forking code from the Free Software Foundation and offers the complete source to the public for free. By the way: This is his first interview since five years.
The german version of the interview can be found here. For the start: Would you like to introduce yourself a bit?
Las Zenow: I'm Las Zenow, I'm a bookworm. I'm one of this people that can get lost in a library for hours, looking into the piles of books searching for hidden gems.
With the advent of electronic books, and electronic book readers, I become an enthusiast of the possibilities this brings for a global access to the culture. I believe everybody should be able to access the cultural works, and I work to make that easier.
How did you come up with the idea of founding your e-book website?
Las Zenow: When I started reading books in digital format I found hard to find epubs online. There where many places with pdfs, but not so many providing epubs in multiple languages. The library tried to scratch that itch.
Why did you choose "Imperial Library" as name?
Las Zenow: Isaac Asimov in his 'Foundation' books describes 'the Imperial Library of Trantor' where the whole knowledge of humanity is being indexed by it's librarians. By the way you can visit it by the address xfmro77i3lixucja.onion.to or with the tor browser by using this URL: xfmro77i3lixucja.onion.

At your website one can find anything from SF to science books. Is there anything you focus on?
Las Zenow: There is no specific focus on the library. The books are being uploaded by it's users. So the users define the focus.
Imperial Library of Trantor: Tor provides anonymity for us librarians and all visitors.
Why did you go to the Tor network? Wouldn't you get a lot more visitors in the clearnet?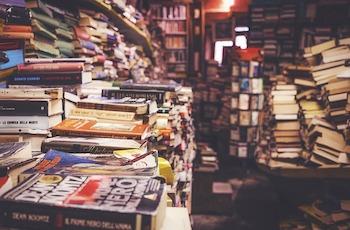 Las Zenow: In many places sharing culture is prosecuted and hosting sites like the Imperial Library of Trantor might bring you serious legal problems (even prison). Tor helps to protect the location of the books, providing anonymity to the people behind the library.
Tor also provides anonymity to the library users, so neither the library or any other malicious entity can discover who downloads what. There are governments that prosecute people for what they read or think, or communities of people that will outcast some of their members for their ideas. Being because you are gay, an anarchist or like reading cheesy romance novels you should have the right to read what you like without being prosecuted or despised for what your read.
I agree, it will be nice to make the library accessible over the clearnet, and we need to work on getting it available as well in it's own domain. There are gateways that make it possible to access content from Tor in the clearnet, but the address is not as easy to remember it could be. One example of this kind of gateways is
The ePub format is flexible, open and supports many different devices.
Why are only e-books in the epub format allowed at the Imperial Library of Trantor?
Las Zenow: In my opinion epub is the best format to read books in digital devices. It's a standard, unlike the .mobi format used by the amazon devices. It scales well to any kind of screen, unlike .pdf that comes formatted for some paper size. You can convert it to other formats to print or to upload into devices that doesn't support epub.
It will be nice to have support for other formats, but is not a priority right now for the project.

Do you often receive books being uploaded by users? Do you check for watermarks inside the e-books?
Las Zenow: Sadly no. Watermarks in epub files are tricky to find automatically, for example they might be embedded in images or in hidden parts of the text. As far as I know there hasn't being much research on this topic neither there are tools to do it easily.
I'm very interested in this topic, but I didn't have the time to work on it up to now. If anybody reading here is interested on working on it, please contact me :)
Imperial Library of Trantor: "Advertisments are annoying"
What about donations? Are you able to pay all costs by the donations you receive?
Las Zenow: The project is run by volunteers, we don't want to make any profit out of the library. All the donations are used to keep the service online. Up to now the service is being online. Donations are welcome help here.
How comes you don't have any advertisments?
Las Zenow: I find advertisments annoying. Not just because the unrelated content displayed in the page, but because most of the advertisments are used to track the website users without their consent providing information to third parties about the visitors of the website.
As I mention we don't want to make profit out of the library, and we'll do our best to live out of donations.
"Nowadays copyright is just a tool for big publishers to make profit …"
You write that the copyright is obsolete. So you think it doesn't exist at all? Or how should they look like?
Las Zenow: I think the traditional concept of copyright, designed around the limited amount of physical copies of cultural productions, is obsolete. I think is unethical to limit the access to knowledge in the digital age, where making copies of books doesn't require any resources.
We need to find ways were authors can live from their work and everybody can access their creations. I don't see the existing copyright solving any of those problems. Nowadays copyright is just a tool for big publishers to make profit, while their authors keep having to find other ways of getting income and readers are being prosecuted for accessing their works.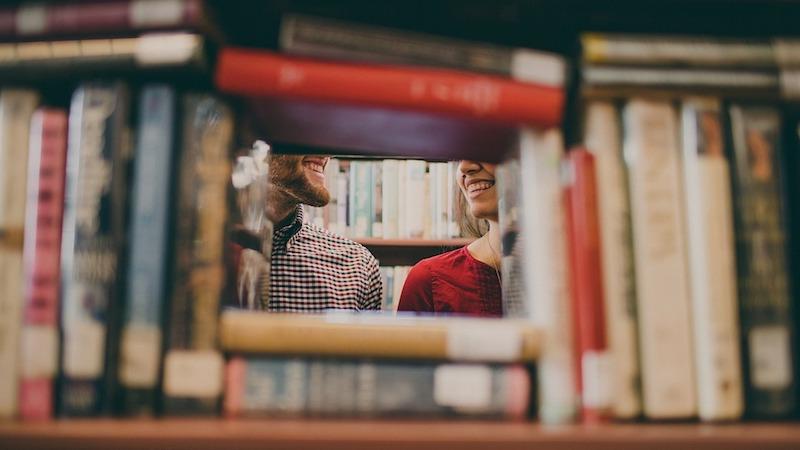 Which role does your forum play? Did you have it from the start or did you add it later?
Las Zenow: It didn't exist from the beginning. Many people has contacted me asking to have a place to discuss with other readers and have a more direct interaction with the librarians.
They now have a forum
The forum is a place to discuss the development of the library, request books, or have conversations around your reading preferences. For me has being a good tool to hear the opinions and the critics of the library users.
I saw you did code your website on your own. How comes? Is it also used by others as it's available in the gitlab? (something like github)

Las Zenow: I couldn't find anything ready for what I wanted to do with the library, it was easier just to just write my own. It has grow from a very simple index of book into what it is now. And it still need a lot of work to evolve to become more useful for the readers.
If anybody else is using my code is unknown. That would be nice. I believe code (like books) should be public and others should be able to learn and modify it.
"I see a possible dystopian future created by all this blockchain kids."
What do you think how the internet is looking like in five or ten years, any ideas?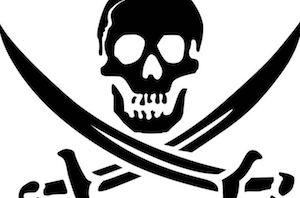 Las Zenow: I see a possible dystopian future created by all this blockchain kids. The proposal of many blockchain projects is that all human interactions will be mediated by economic exchanges and human will loose agency on the decision making to let computer programs decide for them.
Blockchain projects like bitcoin are becoming more and more trendy. There are a lot of resources put on them. And many people see them as the solution to the existing corporations that make profit selling private date of their users.
"Ethereum is one of the greatest examples of that dystopia."
Ethereum proposes 'smart contracts', computer programs that make decisions. So instead of solving our problems talking between humans (or using lawyers) a computer will tell what is the result of our dispute. Requiring for all interactions some monetary exchange.
I hope to be wrong. I hope to have free internet without corporations harvesting our data or software systems deciding for ourselves. I'll love to see a future where authors get the resources to have a comfortable life while the society can access all cultural works without being prosecuted. But I think we still have a long fight to get there.
Thanks a lot for your long replies
Las Zenow: You're welcome!
P.S.: Also worth to read: E-book piracy: interview with Alexandra Elbakyan from Sci-Hub.
Source of pictures, thx!  (CC0 1.0)
Tarnkappe.info