Deadline 2021 Party Report. One weekend in early october, Berlin was the place to be at one of the few real life demo parties in 2021.
Deadline 2021 Party Report
by Lars "Ghandy" Sobiraj
In October 2021, the Deadline Party took place again in Berlin. For us it was a special occasion because last year almost all events were cancelled due to the Corona virus.
Whoever wanted to enter the hall had to register and also prove to be vaccinated. Unfortunately, due to pandemic regulations, the amount of visitors had to be reduced to a minimum.
For us, this was both a curse and a blessing. On the one hand, we were all very happy to finally be at a party with like-minded people again after so many months. On the other hand, the limited number of participants also stole some of the atmosphere. But last year we were happy to be able to attend a demo party somewhere in Europe at all. The motto was: better this way than not at all.
Berliners and their difficult relationship with local parties
I was told by several people that the Berlin scene has an enormous problem with local events. No one could say why that is. But they could say that many local residents traditionally stay away from the Deadline because of this. That proved to be true in 2021 as well. Many more Berliners could have come if they had wanted to.
But it's not because there are so many alternatives in Berlin. Deadline is the only party in Berlin. By the way, long before Corona broke out, the Berlin Scene Meeting, the local meeting of a few activists in a pub, had already fallen asleep.
ORWO Haus – the residence of Deadline
It can't be down to the organisers of Deadline. This party came across as relaxed and chilled out and offered all the elements you need for such an event. There were enough competitions but also possibilities to have fun in the garden of the ORWOHaus.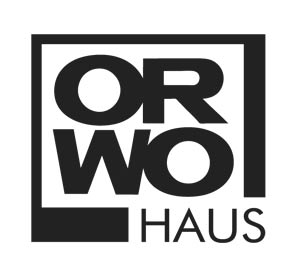 Those who had problems with the 2G rule and didn't want to get vaccinated could also have lots of fun outside. In addition, the capital of Germany enticed visitors to go on excursions. If you like, you can spend your time sightseeing instead of sitting at your computer all the time. The location is a bit out of the way, but it is easy to reach by public transport. There are also enough reasonably priced hotels in the neighbourhood.
Covid-19 creates an era of small parties
One has to wait and see how things develop. But this is currently the era of small parties until the end of the pandemic. Probably the revision at Easter will be cancelled again, apart from the online event. Yes, one could bring a few spectators to Saarbrücken. But who is to bear the costs of such an event if only a handful of visitors can be admitted? The costs would remain almost the same, but the income from tickets would rapidly plummet.
Big parties live even more from the atmosphere created by the crowd. And the atmosphere only really gets going when there are no restrictions on the number of participants. With a fifth of the visitors, a revision would theoretically be possible and also legal. But it would be absolutely unaffordable for the organisers.
Does the Abyss demo tool enable a return of the old guard?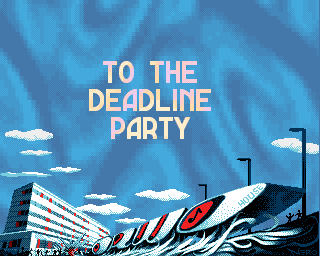 The PC tool vscode-amiga-debug from Abyss could enable some old-guard coders to return to the activity. The tool allows you to create demos and intros for the Amiga using the operating system. Thanks to the many features, one does not have to do without any comfort. Bartman from Abyss showed at Deadline what is possible with his tool. He demonstrated some functions live. The interest was accordingly great.
Paso, the coder of "Vaginal Massacre" by UDO out of 1993, announced to his buddy Ramses that he was thinking about a sequel to this demo. Whether it will come to that remains to be seen. Nevertheless, the Abyss programming tool is a glimmer of hope on the horizon. In the long run, it can certainly convince many programmers to do something for the Amiga again. And that without having to own the real hardware.
Deadline 2021 – Conclusion
It was my first visit to Deadline and even without Corona I am seriously considering going to Berlin again. The organising team has undoubtedly put on a great event. They have given the party as much charm as is possible in Covid 19 times.
A third more visitors in future would be great to provide even more atmosphere. Let's hope that will be possible again as soon as possible.
Annotation: The after party page from 2021 can be reached here. And there you can reach them at Facebook or at Twitter. They have even an own Youtube channel.
Ghandy