Unsere Leser dürften sich darüber wundern, dass mehr als 20 neue englischsprachige Beiträge erscheinen. Jurassic Pack, wer oder was ist das?
Unsere Leser dürften sich darüber wundern, dass bei Tarnkappe.info plötzlich mehr als 20 neue englischsprachige Beiträge auf einen Schlag erscheinen. Jurassic Pack, wer oder was ist das eigentlich?

Wer mich kennt der weiß, dass ich mich auch privat für Technik interessiere. Mitglied der Computerszene zu sein war schon ab Anfang der 90er Jahre wichtig für mich. Doch nach wenigen Jahren wechselte ich die Seiten. Statt weiterhin in einer Release-Group aktiv zu sein, wurde ich ein aktives Mitglied der Demoszene. Das heißt: Man setzt sich kreativ und digital mit seinem Computer auseinander. Es gibt Musiker, Grafiker, Programmierer und später haben sich wieder andere auf das Raytracing oder das Erstellen von 3D-Objekten spezialisiert.
Fast von Anfang an gab es auch ausführbare Magazine auf verschiedenen Computer, die alle Mitglieder der Szene über alles Lesenswerte informiert haben. Da mich das Schreiben immer schon gereizt hat, wurde ich zu einem der Szene-Journalisten. Meine "Karriere" nahm Ende 1991 seinen Anfang. Zwei Jahre später wechselte ich in die Demoszene. Mitte der 90er Jahre hatte ich das Vergnügen, der französisch-norwegischen Gruppe Gods anzugehören. Mein Kollege Pål-Inge Johansen hatte ein Problem. Gerade war alles für sein Projekt fertig geworden, als er für mehr als ein Jahr zur Bundeswehr in Norwegen eingezogen wurde. Sixpack, so hieß der Swapper, übergab mir netterweise alles für Jurassic Pack. Vor fast 26 Jahren gab er mir alles Nötige, nachdem er eine Vorabversion herausgebracht hatte. Das Projekt nannte und nennt sich bis heute Jurassic Pack.
Was ist ein Pack?

Eigentlich ein Menü, um darüber kleinere Produktionen der Demoszene auf einer Diskette zu präsentieren. Doch dieser "Pack-Part" sah nie das Licht der Welt. Stattdessen gab es einen Quellcode zu einem sehr schön gestalteten Diskmag. Das war ja eh mehr mein Ding gewesen und aufgrund des Altersunterschiedes hatte ich keine Bundeswehrzeit mehr vor mir. Für 7 Ausgaben erschien Jurassic Pack unter Gods und mit dem damaligen Quellcode. Später durften wir den Code von Mr. Tickle nutzen, der ihn eigentlich für Devotion, ein anderes Diskmag, programmiert hatte. Mit Gods hatte dieses Projekt schon nichts mehr gemeinsam, die Gruppe war schon längst inaktiv geworden.
Im Januar 2021, nach 12 Jahren Pause, erschien dann die achtzehnte Ausgabe von Jurassic Pack. Für viele Leute war dies eine riesige Überraschung. Und mit fast zwei Monaten Unterbrechung stellen wir die englischsprachigen Beiträge nun auch online zur Verfügung, damit jeder sie lesen kann. Ansonsten benötigt man einen Amiga1200 oder Amiga4000 als Hardware. Oder aber man nutzt einen Emulator, die es für Windows und macOS gibt. Wir haben in den Artikeln häufiger Screenshots des Diskmags eingefügt. Aber das richtige Lesefeeling kommt halt leider doch nur auf, wenn man das Diskmag selbst startet. Das liegt nicht nur an den Grafiken, sondern auch an der Musik, die automatisch im Hintergrund läuft.
So. Dann wünschen wir allen Leserinnen und Lesern viel Spaß bei dieser Ausgabe. Wenn alles klappt, kommt die nächste Ausgabe in etwa einem halbem Jahr raus. Aber das weiß man leider immer erst hinterher. Trotzdem sind wir sehr froh, dass wir unser Baby nach 12 Jahren wiederbeleben konnten. Die Reaktionen in der Szene waren entsprechend positiv, was uns sehr gefreut hat.
Grüße!
Lars "Ghandy" Sobiraj.

Skip to 2.32: The vlog Amiga Bill has a closer look at JP#18. The moderator loves the music.
Jurassic Pack – who or what is that?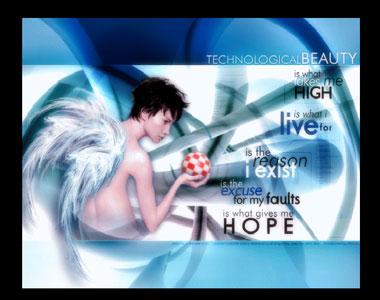 Our readers might be surprised to see that Tarnkappe.info suddenly has more than 20 new English-language articles appearing in one fell swoop. Jurassic Pack, who or what is that actually?
Those who know me know that I am also interested in technology in my private life. Being a member of the computer scene was important to me from the early 90s. But after a few years I changed sides. Instead of continuing to be active in a release group, I became an active member of the demoscene. That means: you get involved creatively and digitally with your computer. There are musicians, graphic artists, programmers and later others specialised in ray tracing or creating 3D objects.
Almost from the beginning, there were also executable magazines on various computers that informed all members of the scene about everything worth reading. Since writing has always appealed to me, I became one of the scene journalists. My "career" took off at the end of 1991. Two years later I switched to the demoscene. In the mid-90s, I had the pleasure of being part of the French-Norwegian group Gods. My colleague Pål-Inge Johansen had a problem. Everything had just been finished for his project when he was drafted into the German army in Norway for more than a year. Sixpack, that was the swapper's name, kindly gave me everything for Jurassic Pack. Almost 26 years ago, he gave me everything I needed after he had released a pre-release version. The project was and still is called Jurassic Pack.
What is a pack?
Actually a menu to present smaller productions of the demoscene on a disc. But this "pack part" never saw the light of day. Instead, there was a source code for a very nicely designed diskmag. That had been more my thing anyway and due to the age difference I had no more Bundeswehr time ahead of me. For 7 issues, Jurassic Pack appeared under Gods and with the source code of the time. Later we were allowed to use the code of Mr. Tickle, who had actually programmed it for Devotion, another diskmag. This project already had nothing in common with Gods, the group had long since become inactive.

Then in January 2021, after a 12-year hiatus, the eighteenth issue of Jurassic Pack was released. For many people, this was a huge surprise. And with a break of almost two months, we are now making the English-language articles available online so that everyone can read them. Otherwise you need an Amiga1200 or Amiga4000 as hardware. Or you can use an emulator, which are available for Windows and macOS. We have often included screenshots of the diskmag in the articles. But unfortunately, the real reading feeling only comes up when you start Diskmag yourself. This is not only because of the graphics, but also because of the music that automatically plays in the background.
So, we wish all readers a lot of fun with this issue. If everything works out, the next issue will be published in about half a year. But unfortunately, you always only know afterwards. Nevertheless, we are very happy that we were able to revive our baby after 12 years. The reactions in the scene were correspondingly positive, which made us very happy.
Greetings!
Lars "Ghandy" Sobiraj.