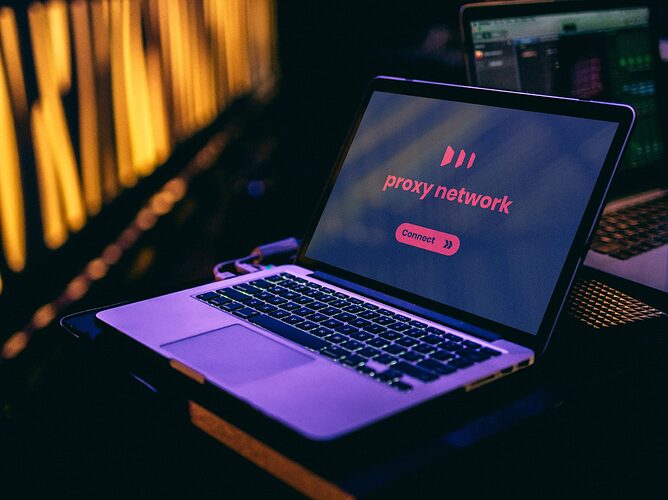 Kommentare
zu folgendem Beitrag:
911 S5: Proxy-Anbieter zwingt Nutzer zur Identifikation
Hat jemand ein paar gute Alternativen?
Gestern kam eine Ankündigung, dass die wohl gehackt wurden.
Announcement
July 25th,2022
In early July, we received user's complain about account balances had abnormal changes. After we launched a series of investigations, we found that some servers were hacked. In order to protect users accounts and further troubleshoot the problem, the recharge feature and new user registration have been suspended urgently on July 22th, and the software has been upgraded to prevent the service from being abused. Please wait patiently for our recovery time and further notice. We really apologize for the inconvenience.
Vielleicht Zusammenhang?: https://www.theguardian.com/world/2022/apr/28/british-virgin-islands-premier-arrested-miami
Egal, denn trotz Edward Snowden glaubt Lars Sobiraj nicht an Verschwörungen.
Unbelehrbar, weshalb man die TK auch nur noch höchstens 1x Monat liest.
Wenn hier HEUTE noch irgendwelche Hobbyjournalisten von "Raubkopien" statt "Schwarzkopien" "berichten" dürfen.
Ein bisschen sehr weit hergeholt, oder nicht?! Da könnte ich dann wohl auch die Fledermaus-Suppe aus Wuhan in Bezug setzen!

Das war es jetzt ganz!! Die haben den Laden geschlossen. Auf 911.re kommt nur noch:
We regret to inform you that we permanently shut down 911 and all its services on July 28th.

For the past 2 years, 911 has been the target of group of hackers doing phishing attacks. They cloned the front-end and back-end of our website, registered hundreds of similar domains and established websites, placed paid search ads on search engines, and social media. When 911 users log in to the phishing website, they record your login credentials, and even induce you to give the secret answer of your account to further steal your 911 account (if you recharge on the phishing website, your recharge will also be stolen). These stolen accounts can be resold for illegal use and abusing our proxy network. When it is found, its already too late, abuse has already occurred, and account balances have been used.

But 911 always has zero tolerance for illegality and abuse of our proxy network. Over the years we have banned thousands of accounts for violating our terms of service. We actively follow up on any abuse complaints we receive, We also assisted the German and Polish police in handling cases many times. Our attitude is proactive, we programmatically block many easy-to-target domains and vulnerable ports and protocols, such as sending spam, using Bittorrent to spread copyrighted files, etc. are impossible in the 911 network. But it is still not enough, because many abuses cannot be accuretely detected by program. For example, a user using a proxy to visit amazon for shopping, it is difficult to determine whether the user is logged in with his own account and whether he is using his own bank card to pay. But if we block these shopping sites, it will affect normal users. Therefore, in order to increase the success rate of vetting, a lot of manpower, and time costs are required to manually analyze all user behaviors. But this is a huge challenge for us, and the cost is far beyond our ability. This is one of the main reasons why we chose to shut down the service.

The most unfortunate thing is that our recharge system was hacked in early July, and it was found that someone manipulated the balance of a large number of user accounts by using the API of the recharge system, but not sure how did the hacker get in. Therefore, we urgently shut down the recharge system, new user registration and an investigation started.

On July 28th, a large number of users reported that they could not log in the system. We found that the data on the server was maliciously damaged by the hacker, resulting in the loss of data and backups. After assisting the investigation by the IDC, it was found that the hacker first invaded the SurgeMail server through a low version vulnerability. The historical emails sent by the IDC contains the login and password of the servers' KVM device. By connecting to the KVM hardware, the hacker restarted the servers and loaded the ISO image to complete the further invasion. Its confirmed that the recharge system was also hacked the same way. We were forced to make this difficult decision due to the loss of important data that made the service unrecoverable.

Sorry to say goodbye to everyone, 911 would like to thank you all for your continued support and trust over the years.

Finally, please note that the shutdown of 911 is permanent. But after we shut down the service, the criminals who do phishing attacks may still not stop their activities. They may use the fake website cloned before to pretend to be us, continue tricking people into paying them.
Leider wurde unser Aufladesystem Anfang Juli gehackt, und es stellte sich heraus, dass jemand den Kontostand einer großen Anzahl von Nutzerkonten manipuliert hatte, indem er die API des Aufladesystems nutzte. Daher haben wir das Aufladesystem und die Registrierung neuer Nutzer dringend abgeschaltet und eine Untersuchung eingeleitet.

Am 28. Juli meldete eine große Anzahl von Nutzern, dass sie sich nicht mehr im System anmelden konnten. Wir stellten fest, dass die Daten auf dem Server von dem Hacker böswillig beschädigt worden waren, was zum Verlust von Daten und Sicherungskopien führte. Nach Unterstützung der Untersuchung durch das IDC wurde festgestellt, dass der Hacker zunächst über eine Sicherheitslücke in einer niedrigen Version in den SurgeMail-Server eingedrungen war. Die von der IDC gesendeten historischen E-Mails enthielten das Login und das Passwort des KVM-Geräts des Servers. Indem er sich mit der KVM-Hardware verband, startete der Hacker die Server neu und lud das ISO-Image, um die weitere Invasion abzuschließen. Es wurde bestätigt, dass auch das Aufladesystem auf die gleiche Weise gehackt wurde. Wir waren gezwungen, diese schwierige Entscheidung zu treffen, da wir wichtige Daten verloren hatten, die den Dienst unwiederbringlich machten.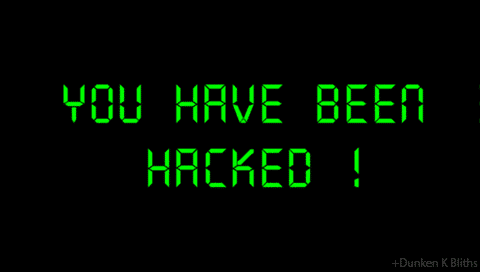 Wenn man das liest, kann man nur froh sein, dass 911 das Netz verlassen hat !!! Der Laden hat sich danach, ja noch nicht einmal an die einfachsten Grundsätze zum Betreiben eines Netzwerks gehalten!
Das nicht patchen eines Mail-Servers lasse ich mal dahingestellt…aber das die Büchse dann auch noch wildfremden Personen, den Login zum KVM und damit parallel den Zugang zum kompletten administrativen Intranet mitteilt, ist schonmal ne Nummer, die von reiner Inkompetenz geprägt ist…